Whether you attend the university yourself, are looking to move into Villanova real estate, or are ready to list your home for sale, there are plenty of great brunch, lunch, and dinner spots in the area providing a variety of cuisines to enjoy. Be sure to check out five of the best restaurants near Villanova University when you're in the area.
1. White Dog Café
200 West Lancaster Avenue
Wayne, PA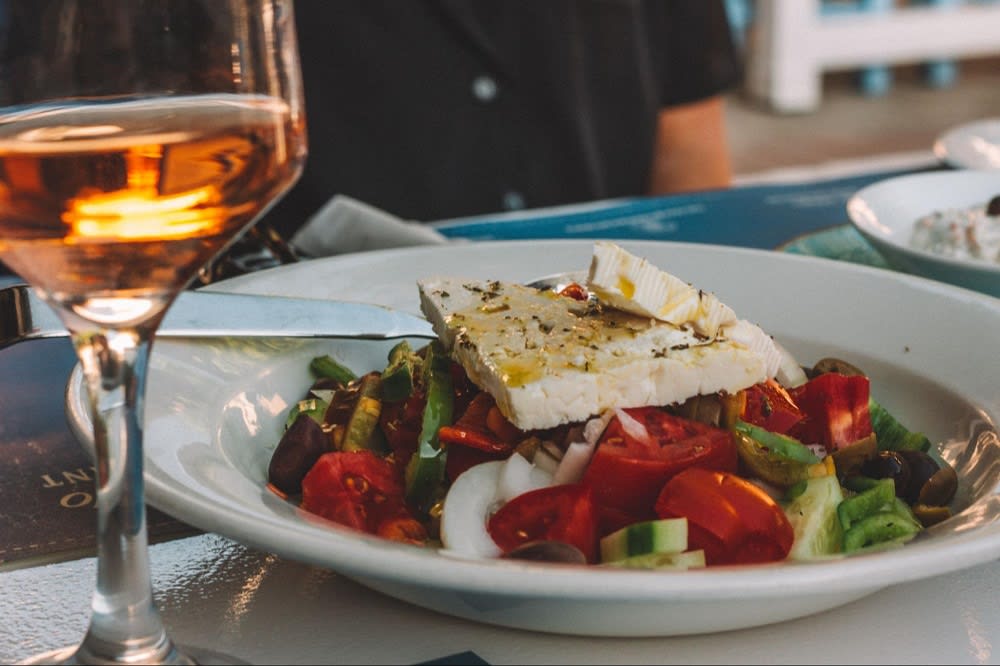 Photo courtesy of Unsplash
First on this list of best restaurants near Villanova University is
White Dog Café
, which serves its guests all day. This restaurant uses local, seasonal, and fresh ingredients in its award-winning contemporary American cuisine. Its four indoor dining areas have unique and charming décor that creates a warm and hospitable environment. Guests can enjoy a meal under the mahogany ceiling of the Den and Bar or among the antique-lit and floral designs of the Garden Room. This restaurant's menu changes monthly, ensuring there's always something new to try.
For brunch, guests can enjoy savory first-course options like glazed pork bao buns with spicy mayo, then dig into entrée options for a traditional breakfast like the eggs benedict. If you're an adventurous breakfast eater, try the Thai steak noodle salad. Dinner is just as tasty, with appetizers and first-course dishes like the goat cheese whipped ricotta and the Maryland crab dip. For entrées, guests can order plates like pan-seared scallops and 1855 black Angus NY strip steak frites with truffle parmesan fries. Diners shouldn't forget to order a house-made dessert to end a perfect meal.
2. Spring Mill Café
164 Barren Hill Road
Conshohocken, PA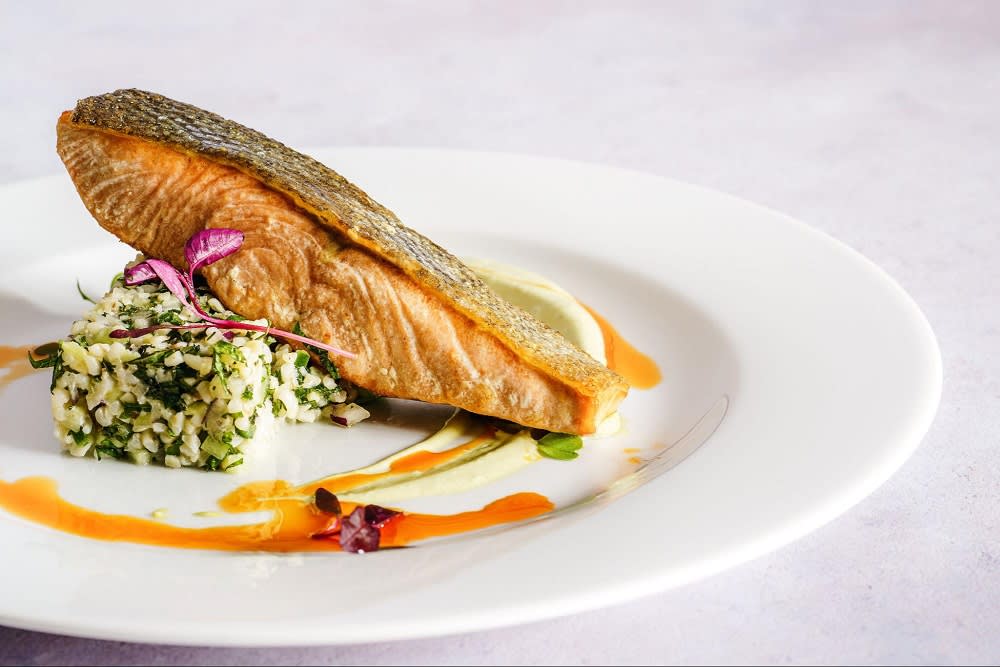 Photo courtesy of Unsplash
For Sunday brunch or dinner all days of the week, a restaurant that's a perk of living at Villanova real estate is
Spring Mill Café
. This restaurant offers country French cuisine to its guests based on family recipes passed down for generations. Its indoor and outdoor seating next to the gardens in the historic property creates a relaxed and rustic atmosphere that complements what this restaurant has to offer.
For brunch, guests can enjoy amazing appetizers like escargots en brioche or one of their daily selections of French baked goods. These pair perfectly with entrees like the green shakchouka and the steak frites. The dinner menu is just as refined, and guests can order items like truffled chicken liver pate for an appetizer. There are a variety of protein options in the selection of entrees, whether you're looking for a braised rabbit in the lapin a la moutarde or an excellent cut of beef in the filet mignon. Don't forget to try one of their delicious desserts to complete your meal.
3. Estia
222 North Radnor Chester Road
Radnor, PA
For a dinner experience that's out of this country,
Estia
features Greek specialties on its menu. The warm atmosphere of the bamboo and limestone ceilings — and the exotic seafood displayed on ice imported from the Mediterranean — add to the authentic experience. Its varied menu makes this one of the best restaurants near Villanova University.
To start off their dinner, guests can order appetizers like the spanakopita and the salmon tartare, or order directly from the raw bar for the ultimate seafood experience. For main course options, this Greek restaurant offers whole fish selections like the lavraki (a European sea bass) and the Dover sole. Although this menu mostly features gems of the sea, land options like the lamb shank and filet mignon are also standout options. Guests should definitely try out a drink from the restaurant's signature cocktails, global wine list, and beers to complete their meal.
4. De Paul's Table
7 East Lancaster Avenue
Ardmore, PA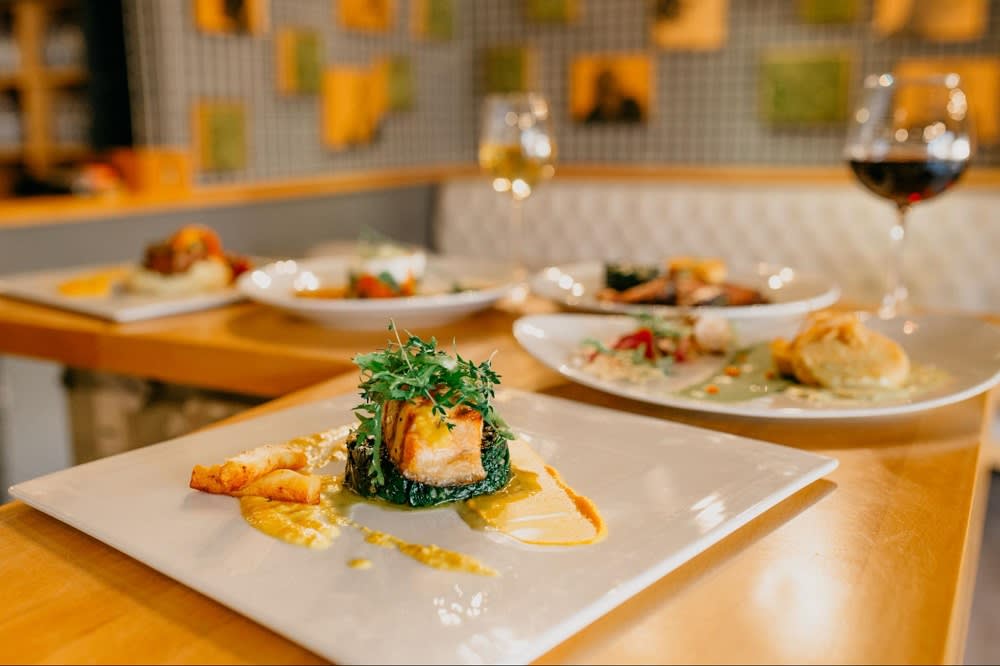 Photo courtesy of Pexels
De Paul's Table
is a modern Italian steakhouse that offers a high-end ambiance to those who reserve a dinner table. The dark and sleek interior with gold frame highlights and bare bulbs create an intimate and luxurious atmosphere for diners who eat indoors or on the patio. The elegantly plated dishes and artfully created drinks are sure to impress those searching for Villanova real estate.
When diners visit, they can kick off a meal with appetizers like the wood-fired octopus and the Kona-crusted filet tips, then check out entrée options like the seared Scottish salmon and the double-cut rib lamb chops. Diners should definitely try one of this restaurant's specialty dishes, like the tomahawk ribeye and the bone-in veal Milanese. Only those dining in can order from the complete wine list or enjoy one of the variety of cocktails on offer. Take it from an experienced realtor like
Marie Henderson
: It's impossible to leave disappointed after eating out here.
5. Azie on Main
789 East Lancaster Avenue
Villanova, PA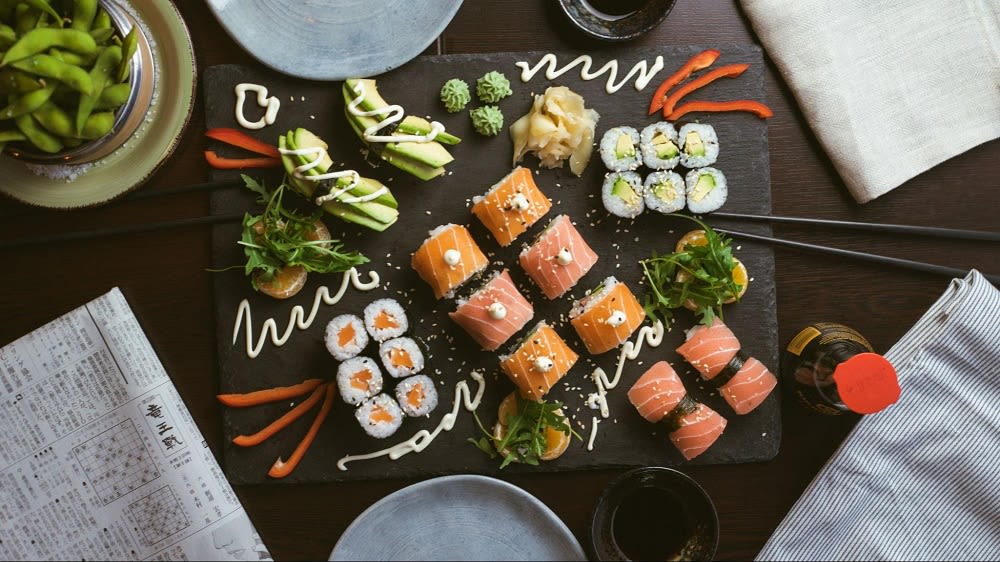 Photo courtesy of Unsplash
For Japanese cuisine for lunch, dinner, or Sunday brunch, head to
Azie on Main
. This restaurant fuses traditional with contemporary to create an elevated take on Japanese cuisine. Azie on Main sources fresh ingredients around the world to create its Asian dishes with global and European influence. The modern décor of the interior, as well as outdoor seating, create a refined environment for guests.
For brunch, this restaurant offers classic breakfast items like hash browns and French toast alongside more Asian-inspired dishes like the nigiri sushi and the Kobe beef spicy noodles. Lunch goers can enjoy a variety of starters, like the citrus tuna and Kobe beef hot rock, then order from a number of signature and classic rolls, lunch sets featuring sushi and sashimi, or entrees like the sesame-crusted tuna. The dinner menu offers many of the same signature and classic rolls, alongside new entrée options like the Chilean sea bass and the Miyazaki A5 Wagyu beef.
Ready to search for Villanova real estate?
You need an experienced, knowledgeable agent on your team.
Marie Henderson
has been working with clients for the last 20 years, delivering unparalleled service and dedication. Whether you are looking for a modern condo or a historic horse ranch,
Marie
can help you find your perfect Villanova property and gorgeous homes in the surrounding area.
Get in touch
with Marie to start the process of finding your new home.

*Header photo courtesy of Unsplash