Philadelphia is a historic city with a lot to offer. From the Liberty Bell to Independence Hall, there are plenty of opportunities to learn about American history. The city is also home to a thriving art scene, with museums and galleries to suit every taste. And of course, no visit to Philadelphia would be complete without sampling some of the famous cheesesteaks. In this article, we'll outline everything you need to know about visiting Philadelphia. We'll share our top tips for things to do and see in the city. So whether you're looking for a weekend getaway or a longer vacation, this article has everything you need to know about the top places to visit in Philadelphia.
Independence Hall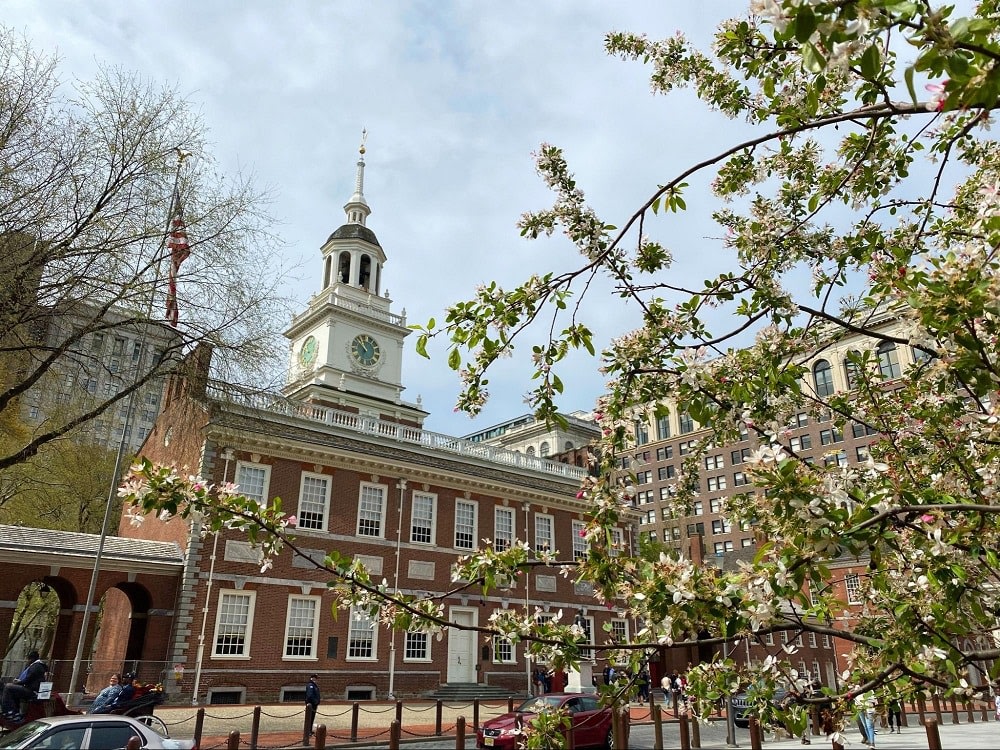 Photo courtesy of Unsplash
Philadelphia is a city with a rich history that is waiting to be explored. One of the most popular attractions is
Independence Hall
, where the Declaration of Independence and the Constitution were both signed. Visitors can take a self-guided tour through the hall, learning about the people who played a role in the founding of our nation. The hall is also surrounded by other historical sites, including Independence National Historical Park and the Liberty Bell Center. For those interested in Philadelphia's more recent history, there are also plenty of museums and cultural attractions to enjoy.
Rocky Steps
No visit to Philadelphia is complete without a trip to the
Rocky Steps
. This famous landmark was made famous by the movie Rocky, and it's a must-see for any fan of the film. Of course, even if you're not a fan of the movie, the steps are still worth a visit. They offer a great view of the city, and they're a popular spot for tourists to take photos. If you're feeling ambitious, you can even run up the steps as Rocky did in the movie! Just be sure to take a break at the top to enjoy the view and catch your breath.
LOVE Sculpture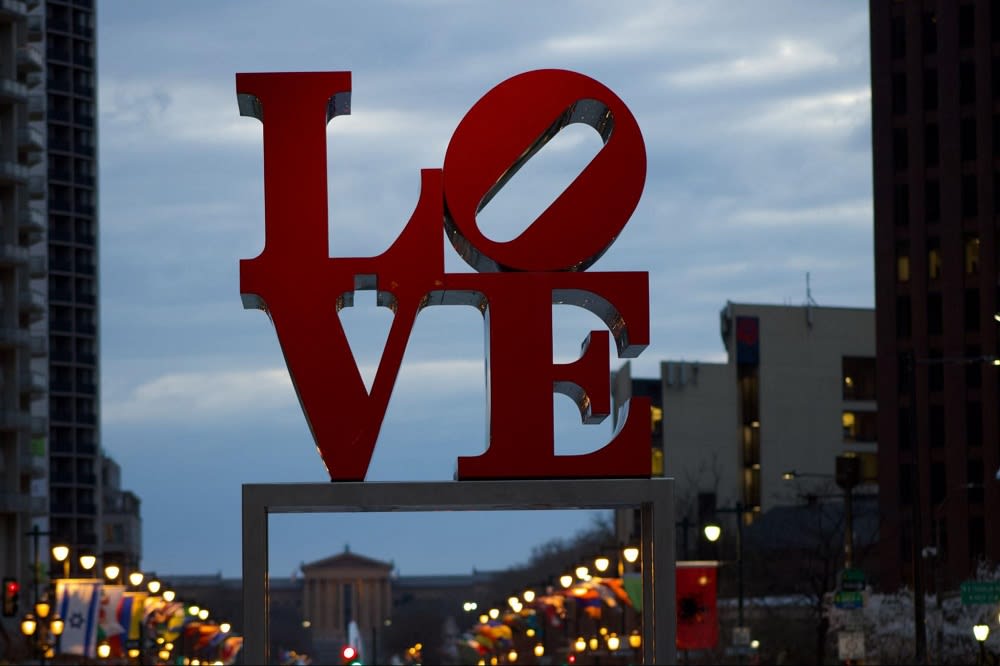 Photo courtesy of Unsplash
When you think of Philadelphia, the first thing that comes to mind is probably the Liberty Bell. But there's so much more to this historic city than just that! One of the most popular tourist attractions is the
LOVE sculpture
, which was created by artist Robert Indiana. The sculpture is located in John F. Kennedy Plaza and has become an iconic symbol of Philadelphia. Visitors can take photos of the sculpture or simply enjoy its unique design. If you're looking for a luxurious experience, you can also visit the nearby Rittenhouse Hotel, where you can enjoy upscale dining and accommodations.
Reading Terminal Market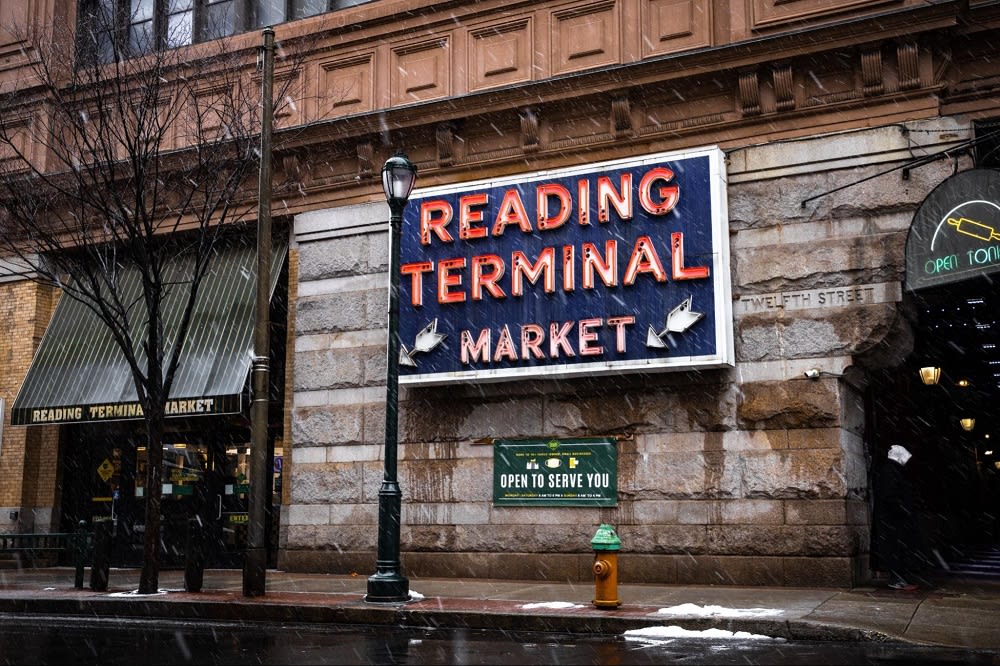 Photo courtesy of Unsplash
When it comes to experiencing the best of Philadelphia's cuisine, there is no better place to start than
Reading Terminal Market
. This historic market is home to a wide variety of food vendors, ranging from local farms to gourmet shops. Whether you're in the mood for a hearty sandwich or a light salad, you're sure to find something to your taste. And if you're looking for a truly unique culinary experience, be sure to try one of the many global cuisine options available in the market. From Japanese noodles to Moroccan spices, there's something for everyone at Reading Terminal Market. So come on down and start exploring all that this classic Philly institution has to offer!
The Philadelphia Museum of Art
The Philadelphia Museum of Art is one of the most iconic museums in the United States. Located on the
Benjamin Franklin Parkway
, the museum is home to a world-renowned collection of art from all over the world. With more than 227,000 objects in its collection, the museum has something for everyone. From ancient Egyptian artifacts to Impressionist paintings, the Philadelphia Museum of Art has it all. And with a variety of special exhibitions and events throughout the year, there is always something new to see.
Longwood Gardens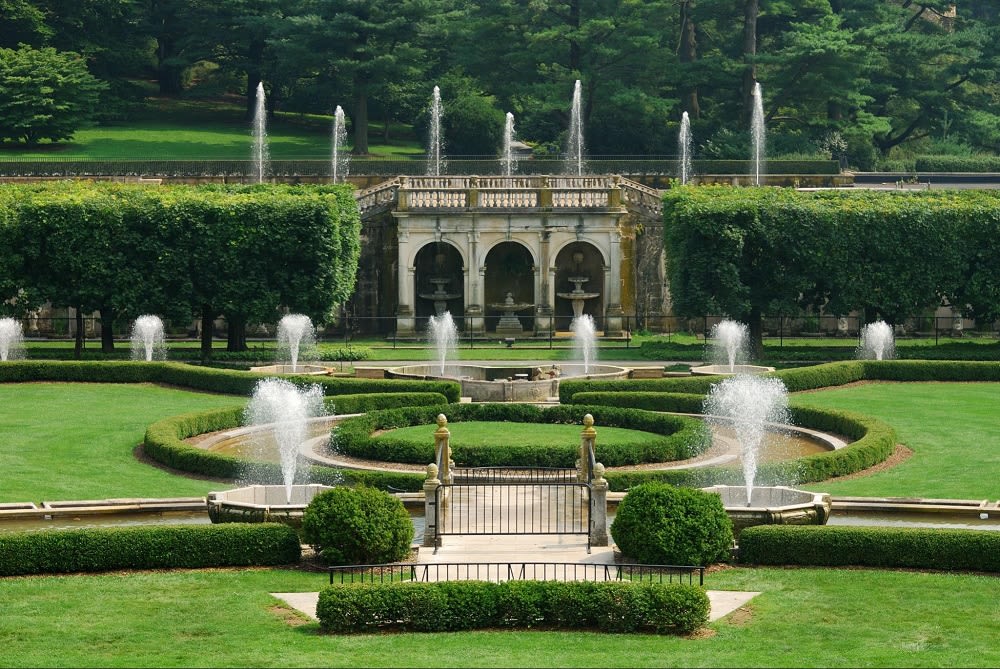 Photo courtesy of Shutterstock
Longwood Gardens
is a horticultural wonderland boasting 20 outdoor gardens, 20 indoor gardens, and 11,000 different types of plants. The 1,000-acre property is a must-see for any garden lover, and there is something to marvel at no matter what time of year you visit. The outdoor gardens feature a stunning array of flowers, from delicate roses to towering sunflowers. The indoor gardens are just as breathtaking, with a wide variety of tropical plants adorning every nook and cranny. In addition to the plant life, Longwood Gardens is also home to fountains, streams, and waterfalls, making it a truly magical place to explore.
Rittenhouse Square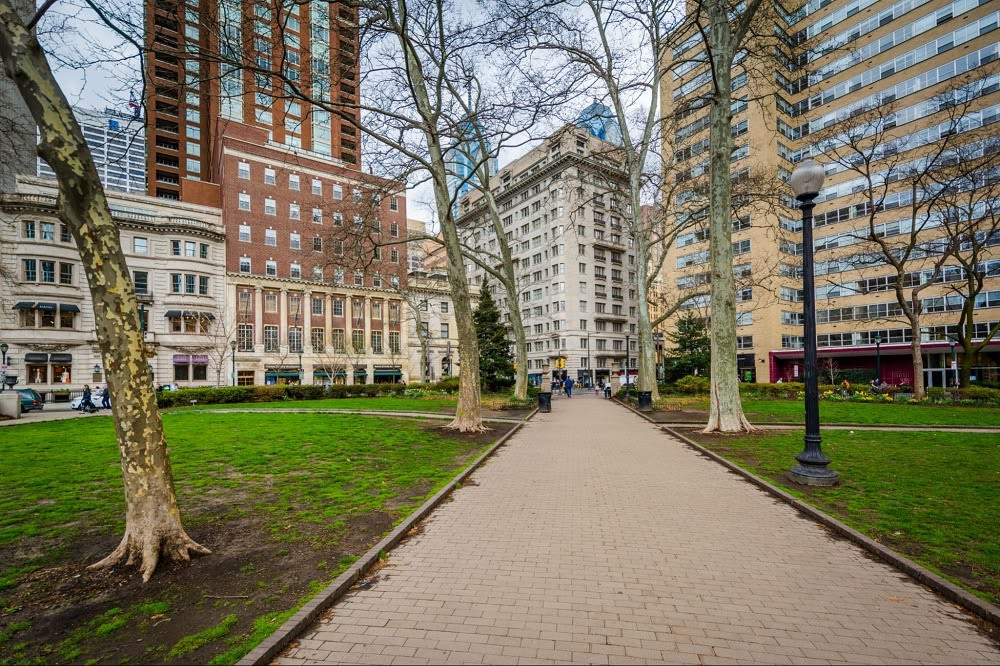 Photo courtesy of Shutterstock
Rittenhouse Square
is one of Philadelphia's most iconic and beloved public spaces. Situated in the heart of Center City, the square is a popular destination for locals and visitors alike. Surrounded by distinctive architecture and lush greenery, Rittenhouse Square is the perfect place to enjoy a sunny day. Stroll through the park, people watch from a cafe, or simply enjoy the peace and quiet. Whether you're looking for a place to relax or an exciting way to explore the city, Rittenhouse Square is sure to delight.
The Academy of Music
The Academy of Music
is one of the most beautiful concert halls in the world. Its perfect acoustics and elegant design have made it a favorite with performers and audiences alike. If you're looking for a truly cultured experience, you can't go wrong with attending one of the operas or symphonies at The Academy of Music. You'll be transported to another world as you listen to some of the most talented musicians in the world perform on stage. And if you're lucky, you might even get to see a performance by world-renowned conductor Yannick Nezet-Seguin. If you're a classical music lover or just looking for a unique experience, attending a performance at The Academy of Music is sure to be an unforgettable experience.
Philadelphia is a historic city with plenty to see and do. From visiting the Liberty Bell to exploring the Philadelphia Museum of Art, there are plenty of Philadelphia things to do. Philadelphia is also home to a number of luxury real estate properties, making it the perfect place to invest in a second home or vacation property. If you're interested in learning more about Philadelphia's real estate market, please contact our team of experts today.
You need an experienced, knowledgeable Gladwyne real estate agent on your team.
The Marie Henderson Team
has been working with clients for the last 15 years, delivering unparalleled service and dedication. Whether you are looking for a modern condo or a Philadelphia luxury home, the team can help you find your perfect property in Gladwyne and the surrounding area.
Get in touch with The Marie Henderson Team
to start the process of finding your new home.
*Header photo courtesy of Unsplash