As a homeowner preparing to sell your property, the dream is to avoid seller's remorse and make the process as stress-free as possible. Plus, you want to get some great offers! However, selling your home involves many moving parts, so it's important to go in with a plan.


Preparation and hiring a
Villanova real estate agent
can translate into a smooth transaction (and more money in the bank). Because information is power, here are
Marie Henderson's
home selling tips for your incredible Villanova home.
Decide when to sell your home
Timing is everything when it comes to the Villanova real estate market. Your trusted agent will analyze local market trends to determine when it may be most beneficial to list. They will provide guidance on how to navigate a buyer or seller's market, depending on the current market conditions.


The timing will also depend on your goals. Is it more important to sell for the highest price possible, or do you prefer selling quickly? Because the entire selling process may take several months overall, planning is essential.
Prepare your home for sale
Making your home look its best will increase the chances of getting offers. An excellent place to start is
repairing anything that's broken
– the running toilet, malfunctioning HVAC, creaking doors, leaking roof, and chipped floors. Some of these may seem like minor quirks, but potential buyers will see them as problems that lower the value of your home. Go through your house room by room, identifying any repairs that need to be made. A home inspection will identify any issues with your home's electrical, heating & cooling, plumbing, and other systems.
Take time to
declutter your home
and make it look Insta-perfect. Pack up all your books and personal photos, make all the beds, clear the countertops, and ensure all decor is in its place. You want to ensure that buyers can envision their lives in the space, and clutter will only give them a reason to leave before finishing the tour. Ensure you depersonalize the space by boxing up family photos, grandma's quilt, and miniature vintage cars.
Consider hiring a professional cleaning service to do a deep cleaning of your home. Hire a service that will vacuum behind the refrigerator, scrub the baseboards, and power-wash the house and driveway. Don't forget to boost your
curb appeal
, as this will help make a good first impression on buyers. Power wash the exterior, manicure the lawn, cut back trees and shrubs, clean the roof and gutters, and refresh the paint.
An essential aspect of selling your Villanova property is staging it to show off the home's most impressive features and downplay its weaknesses. Staging involves carefully arranging furniture and decor, adding impressive lighting, and making your space look like something you'd see in the pages of a home décor magazine. Consider hiring a professional stager specializing in this work, or ask your Villanova real estate agent to help you stage your home.
Price your home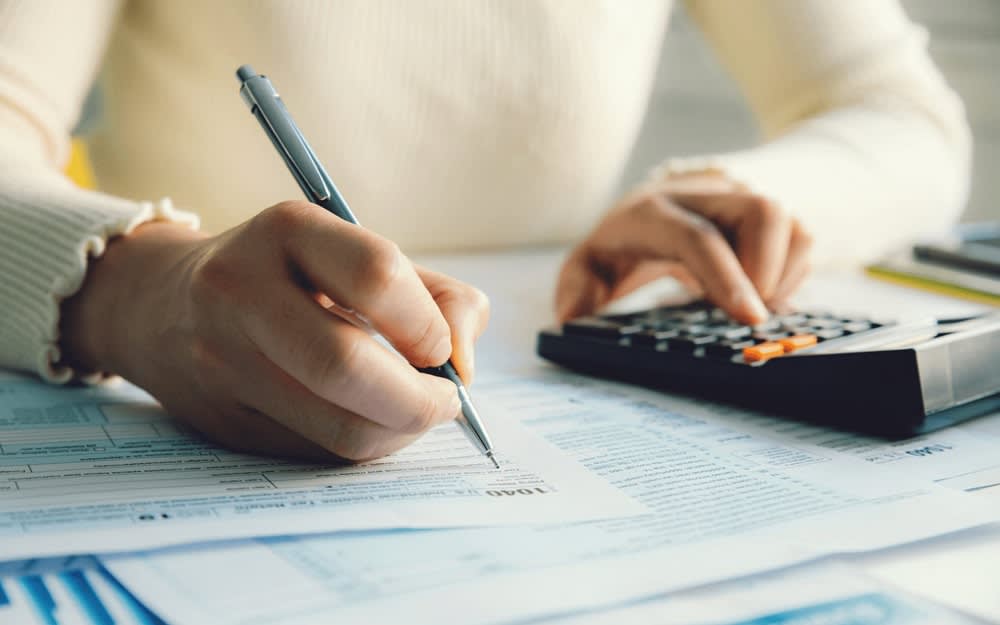 Photo courtesy of Shutterstock
Pricing your property is both a science and an art. The price at which you list your home impacts the popularity of the listing and how much foot traffic you get at open houses. You want to ensure that you don't go under or over-price your home. Pricing it too high will likely result in less foot traffic, forcing you to negotiate a lower sell price. On the other hand, under-pricing will attract many offers, but you'll leave money on the table in the end.


Remember that while home improvements are a great way to boost the price, they may not pay off in terms of return on investment. A $30,000 kitchen renovation may not translate to at least a $30,000 increase in your home's selling price. Check comparable homes in the area, and do your research to determine what upgrades can improve your home's value. Your Villanova realtor can provide valuable insight into these decisions.


It's easy to get emotional when pricing your home, but that won't result in a successful sale. Buyers don't care about the years of memories you created in the home or how much you paid for the property. Market research should be your guide when pricing a home; this is where an experienced Villanova realtor can prove invaluable. They can create a
Comparative Market Analysis
and help determine your home's optimal listing price.
Market your home
Your Villanova real estate agent will handle most of the marketing aspects, starting with posting your listing to the MLS. Since most home buyers start their search online, it's essential to get professional photos of your house in pristine condition. Your realtor may offer professional photography as part of their services. If not, skip smartphone photography and hire a professional who knows how to make your house look incredible. A good set of photos should include:
Your home's exterior from the front

Every room in the house, with the lights on and the drapes open

The yard, showing off the impressive landscaping

A look at any local amenities
Consider drone photography if you own a luxury home and want to showcase the surroundings. Capturing the home at night with the lights illuminating the landscape may also win points with prospective homebuyers.


Adding
virtual walk-throughs, 3D tours, and video tours
to your listing can be a great way to get interest, as they allow people to view homes without in-person visits. Buyers swoon over them, so don't underestimate their importance. Your real estate agent can connect you with a company specializing in these services.
No matter how compelling your photos are, most buyers will still need opportunities to see your home in person. A traditional open house is a perfect way to get them talking about your home, even if they aren't sure about making the purchase yet. Your Villanova real estate agent will coordinate and schedule open houses.


It's worth noting that your home should always be ready for tours once you put it on the market. Don't leave laundry on the floor, beds unmade, or dirty dishes in the sink. Always be ready to leave the house on a 15-minute' notice to allow potential buyers to tour the home. Alternatively, consider temporarily moving out of the house while it's on sale. This is particularly important if you have kids or pets or are dealing with multiple showings daily.
Receive and negotiate offers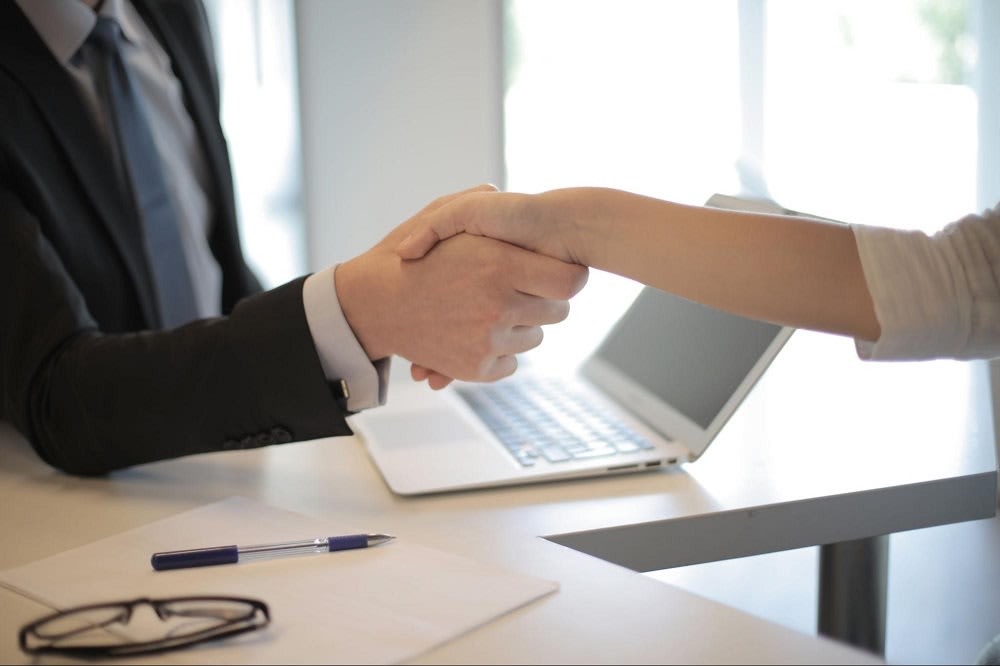 Photo courtesy of Pexels
Receiving offers from potential buyers is an exciting time, especially if you have a trusted Villanova realtor by your side. If the market favors sellers, you can expect buyers to offer above the asking price. On the other hand, you may have to be open to negotiating offers if you're in a buyer's market.


If making a counteroffer, ensure you do it in writing and give the buyer a short time frame of 48 hours to respond. You can insist on keeping the original asking price in place but offer credit to carpet or paint the home, for example. You can also sweeten the deal by offering to leave certain appliances.


Don't be too quick to accept the highest offer when you get multiple offers. Consider the specifics of each offer, such as requests for credits and personal property, the form of payment, type of financing, and proposed closing date. Remember that the property may have to be appraised if the buyer relies on lender financing, which could
impact the home's sale price
.
Complete the paperwork and close the sale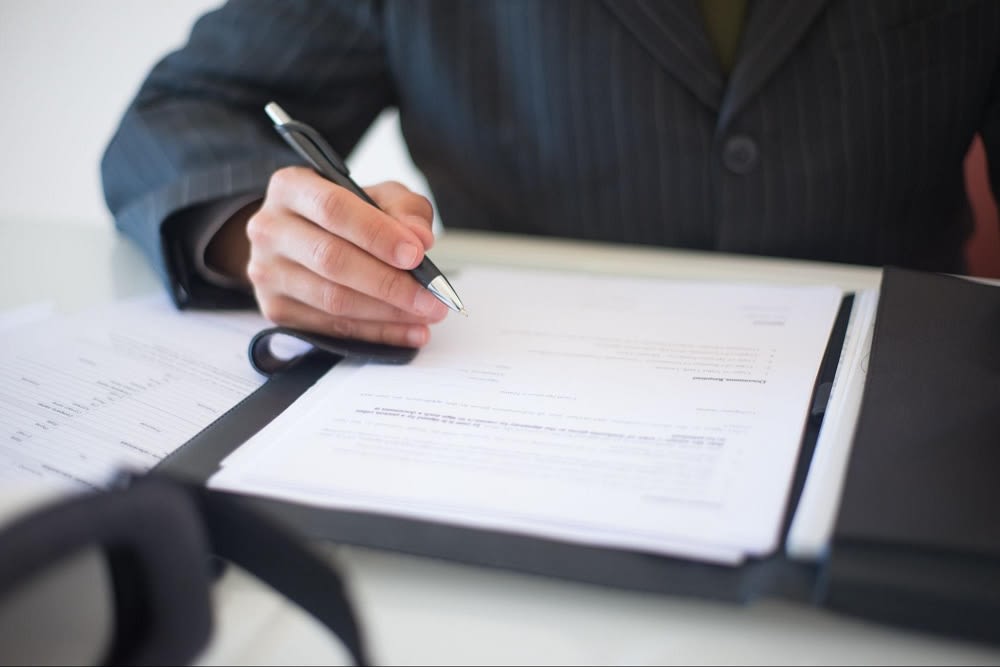 Photo courtesy of Pexels
The realtor will help you through the final phase of the sale by seeing you through a home inspection, negotiating recommended repairs, and handling any last-minute snags. The closing process may take a few days to a few weeks and involves several steps. You can expect to sign many documents and pay the closing costs in full. You'll likely have to see a notary and other professionals during this process to ensure everything is per the law. Some of the documents you'll need include:
The home's original purchase contract

Mortgage documents

An appraisal report

Home inspection report

Property survey, certificate of compliance, and certificate of occupancy

Tax records

Homeowner's insurance
Enlist the help of a Villanova real estate agent
You need an experienced, knowledgeable Villanova real estate agent on your team.
Marie Henderson
has been working with clients for the last 15 years, delivering unparalleled service and dedication. Whether you are looking for a modern condo or a historic horse ranch, Marie can help you find your perfect property in Villanova and the surrounding area. Get in touch with
the Marie Henderson Group
today to start the process of finding your new home.

*Header photo courtesy of Shutterstock